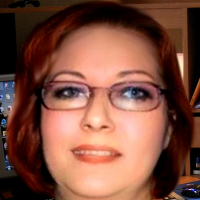 Erika M Szabo
Time Travel Romance, Historical Fiction, Fantasy, Children's
I became an avid reader at a very early age, thanks to my dad who introduced me to many great books. The writing bug bit me much later, on a rainy afternoon, when I couldn't find any new book to read. My daughter had enough of my moping around and snapped at me, "Mom, stop whining! If you haven't a book to read, then write one." Her challenge shocked me, but I started playing with the idea and I've been writing stories, that I like to read, ever since. I write alternate history, romantic urban fantasy, historical suspense novels as well as fun, educational, and bilingual books for children ages 2-14 about acceptance, friendship, family, and moral values such as accepting people with disabilities, dealing with bullies, and not judging others before getting to know them. I also like to encourage children to use their imagination and daydream about fantasy worlds.
Video
I have too much to say, so I write
I must be lean amp write amp make worlds beside this to live in.
Sylvia Plath